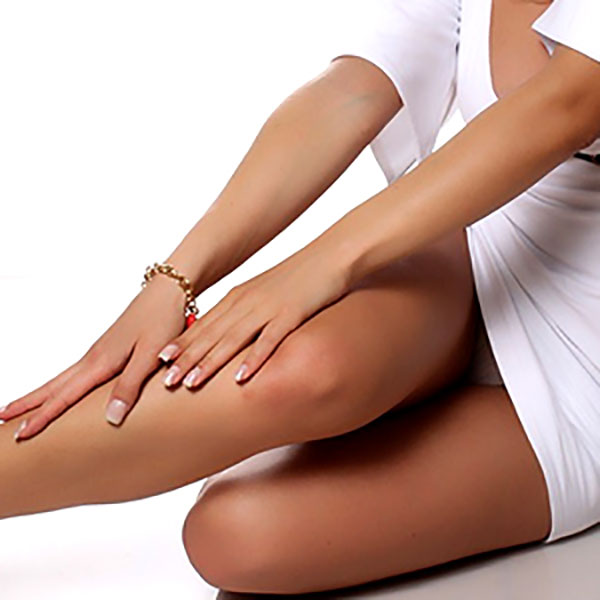 Tanning
If you are looking for tanning services that give you beautiful authentic looking sun kissed skin that develops into a glorious tan overnight, we can help. We use natural looking and long lasting products that not only make you look good, but leave your skin feeling fabulous. Depending on your depth of colour, we can give you a full on tan or a healthy glow. Our tanning products guarantee a healthy glow for 5 days subject to care. Our natural tan products are paraben and alcohol free.
Eyelash Extension & Eyebrow Tinting
We are eyelash extension and eyebrow shaping and tinting experts. Delivering excellence to every client, we specialise in all forms of eyelash and eyebrow treatments. Whether you are looking to glam up your existing lashes or select one of our extension treatments (cluster lashes, classic individual lashes or Russian lashes), we can help.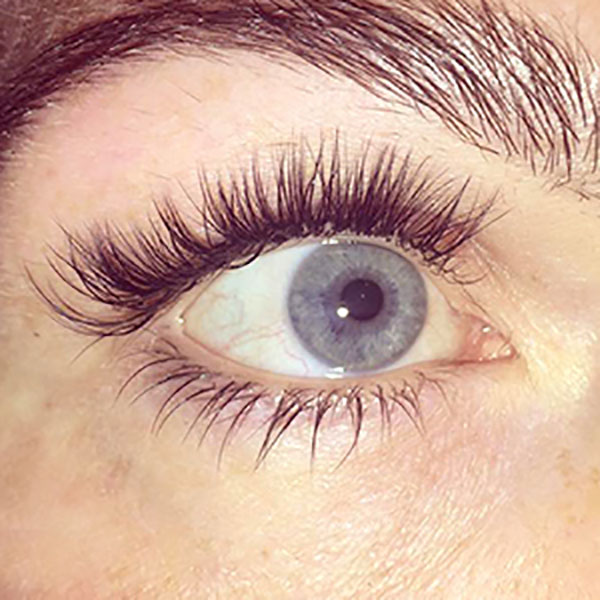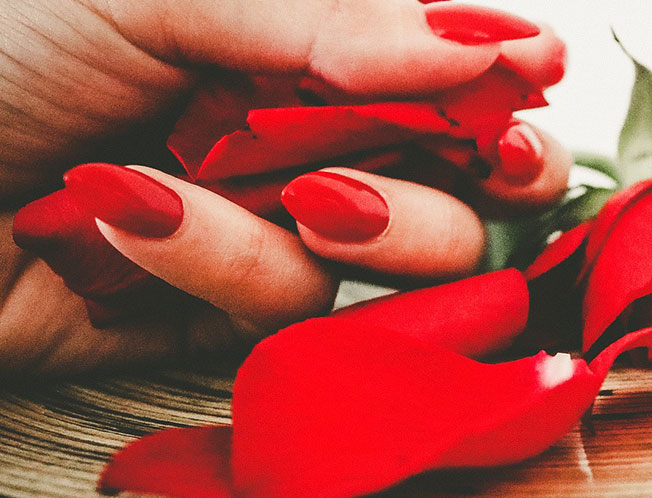 Nails
If you're looking for a luxury manicure, pedicure, Polygel overlay, IBX gel polish, our highly experienced nail technicians are on hand to give you the look you are searching for. Our manicure, luxury manicure and pedicure treatments include detailed cuticle work, massage and polish. Hands and feet can be exfoliated and treated with a moisturising mask that leaves them soft and beautiful. Our high gloss polish finishes dry instantly and leave you chip free for two weeks. Our IBX nail repair system uses monomers that penetrate the nail plate giving strength and stability to your natural nails providing a protective shield against breakages.
Make-Up, Make-Up lessons
We are a skilled team of makeup artists in Ongar specialising in everyday makeup and bridal makeup. After you have been to us, we will help you feel the very best version of yourself on your special day and everyday thereafter. Our makeup lessons provide you with the means to enhance your natural beauty, particularly if you are not used to wearing makeup.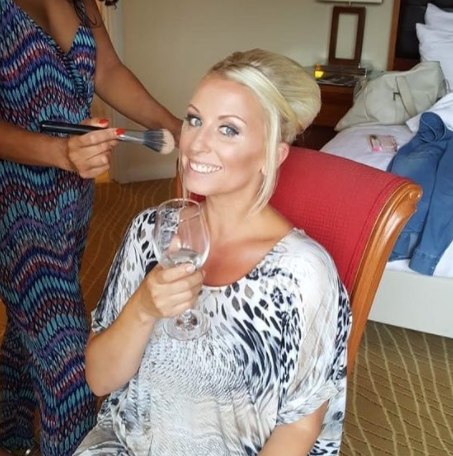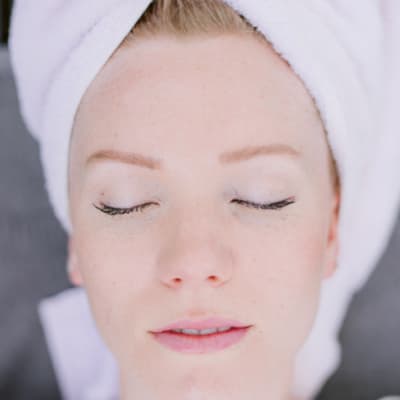 Facials and Non-Surgical Facelifts
Our facial treatments treat the skin on the face, neck and décolleté area. All facial treatments use Dermalogica Professional Products and treatments vary depending on your skins needs. Designed to target and combat problems including anti-ageing, dehydration and breakouts, we give help and advice prior to treatment and post treatment. Our non-surgical facelift treatments require a course of 6 to get the desired result you are looking for.  We also offer a full range of Aesthetic treatments.
Body Treatments
Our massage treatments including Indian Head Massage, full body massage, full body aromatherapy and reflexology, full body exfoliation and slimming wrap. All treatments are carried out in our salon with calming and soothing music playing in the background. Drift off whilst we take care of your skin using professional products to help lift your mood and give your body the care it needs.  We also offer a range of aesthetic treatments including Aqualyx fat dissolving injections.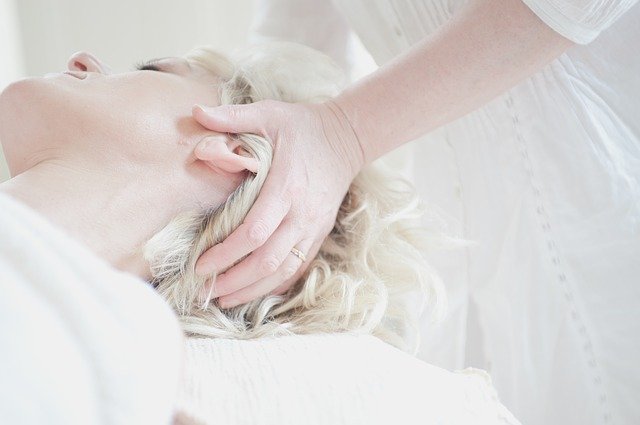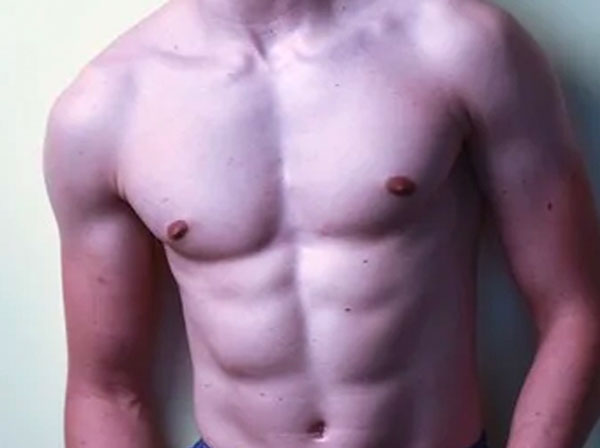 Waxing
Our waxing treatments include all areas of the body from face to toes. Waxing is a semi-permanent long lasting method of hair removal where re-growth may occur after 2 weeks. Our highly skilled waxing technician uses Lycon wax for our waxing treatments. Lycon wax is the leading brand in Australia and is the best wax available on the market. The Lycon system makes waxing a luxury skin treatment, not just a hair removal treatment. Lycon hot wax is unique as it does not stick to the skin which prevents discomfort than when using regular wax. It also shrink wraps to the hair, ensuring all hairs are removed from the root, making the treatment last longer, preventing broken hairs. All we ask is that you exfoliate before having any of our waxing treatments and do not sunbathe or have any kind of heat treatment in the area that has been waxed (eg steam) after each treatment for 24 hours.
Winter Ritual Package
Facial
Pedicure
Manicure 
Full Body Massage
Pick Any 3 Beauty Treatments and get 10% Off
Treatments must be at the same appointment. 
Testimonials
What They Say

Claire Brown Douglas
"Very knowledgeable and professional service from Angie, amazing and best results after two sessions. I will definitely be back for more treatments Thank you x"
Michelle Volkovski
"Angie provides a professional lash service in a calm and friendly environment! Lashes looks great and already booked my next appointment – Facial & Infills – roll on
"
Annette Sonnett
"Can't thank Angie enough for making me feel pretty. She listened to exactly how I wanted my lashes to look and did not disappoint. They look absolutely lovely.
I am over the moon with how they look and they feel so natural. I will definitely be coming back
"
Contact Nurture beauty today
Invest in you & your skin
All our treatments are carried out by highly experienced and knowledgeable staff. With extensive knowledge and skill when it comes to all forms of beauty treatments and injectable anti-wrinkle skin treatments.
We can advise you further on the various options available to you including dermal fillers, microdermabrasion, Aqualux, B12 Injections and many other beauty services including nails, lash extensions, manicures and pedicures, waxing, makeup, wedding makeup, tanning, body treatments, facial treatments and threading and Tropic products.